A Message of Hope Part 1
May 21, 2020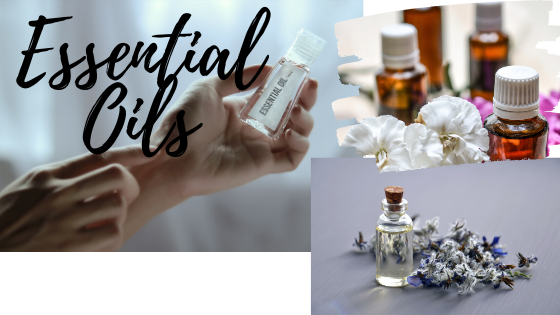 All About the Oils
July 17, 2020
Patient Testimonial – Intern Edition, Madison H.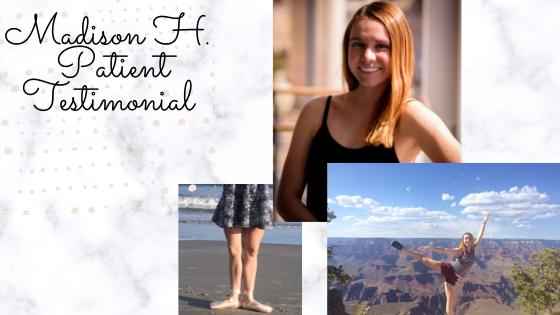 Hi, my name is Madison! Some of you may have seen me around the office. I am the communication/marketing intern for Ewer Specific Chiropractic. I wanted to share my patient testimonial….
I didn't start going to the chiropractor until I was 16 – mostly because I just needed a physical to get my driving permit. (You know, the important problems of a 16 year old). My family has known the Ewer family for a long time, but had finally decided to seek chiropractic care from how actively involved my family is in extracurriculars.
I have danced since the age of 5, and over the years had put my body and brain through the trauma of concussions, injuries, and stress.  As a dancer, you get used to the aches and pains – but I had no idea how much chiropractic care could help my every day life and dancing.
I didn't even have to mention having a concussion – Dr Jon was able to pick up on it just by seeing the state my spine was in. The amount of scar tissue build up I had was also incredible, but I had never known what it was like to be free of that (Yes, I have had soft tissue scraping done! It works wonders, but I can't say it's the most pleasant on your ankles and feet ?)
Being in check and educated about my body has allowed me to notice when my balance, spotting in turns, and pointe work just isn't right with my dancing.
As I have continued dancing in college, chiropractic care has become a huge aspect for my wellness and well-being. I suffered another concussion sophomore year and was able to see Dr. Jon the next day and he put me through the concussion protocol.
I have learned how to listen to my body and have been able to learn so much from Dr. Jon and Dr. Mario! If I could share just one thing with someone who was hesitant,  it would be to give it a chance. Forget the stereotypes or predispositions – Dr. Jon and Dr. Mario listen intently and are there for you every step of the way!
~ Madison H.