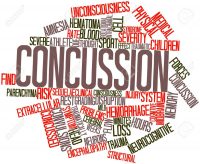 Concussions & Chiropractic
November 12, 2019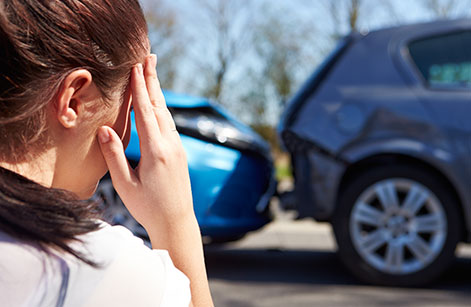 Car Accidents
January 10, 2020
Stress, depression, chiropractic, and the holidays: Tips for coping
Avoiding Holiday Stress is easier said than done.  For many of us, the pressure to conform to others standards can become too much to bear.  Not only can Holiday Stress ruin your holidays, but is definitely has a negative impact on your health.  Setting realistic expectations, planning ahead, and seeking out natural stress relief can help you minimize stress and enjoy your holiday season.
Preventing holiday stress and depression
The end of the year is undoubtedly the most stressful time for most Americans.  Excessive activities like school concerts, work parties, and extended family responsibilities can overwhelm even the most "well-balanced" individuals!   Try to prevent stress and depression in the first place, especially if the holidays have taken an emotional toll on you in the past.
Acknowledge your feelings.   It's a well known old-wives tale that more people get sick or pass on this time of year.   It's OK to say "I'm sad" or "I'm going to miss him/her this year"!  Express your feelings of sadness… just verbalizing to another human being often makes one feel better.
Find someone to spend time with.  When we spend time with others, we often do not have excessive time to be thinking of ourselves in a non-productive manner.  Seek out community, religious or other social events. Not only can they can offer you support and companionship, but you in turn can do the same for someone else who is hurting.
Traditions Change. Let's be real… the holidays are rarely like a movie!  As families change and grow, traditions and rituals often change as well. Choose a few to hold on to, and be open to creating new ones.  Find your peaceful balance between new and old traditions!
Set aside differences. Try to accept family members and friends as they are, even if they don't live up to all of your expectations. Set aside grievances until a more appropriate time for discussion. And be understanding if others get upset or distressed when something goes awry. Chances are they're feeling the effects of holiday stress and depression, too.
Stick to a budget. Never spend more money than your household can afford.  Before you go gift and food shopping, decide how much money you can afford to spend. "Keeping up with the Jones's" is a flawed reality that people often regret for a long time after the holiday season is over.  To help keep your budget goals, try making homemade gifts or try a group gift exchange in lieu of purchasing gifts for everyone.
Plan ahead.  I know it is taboo for some people to even think about Christmas before Halloween… but we are not talking about decorating!!! lol!  Don't get overwhelmed… make a list and check it twice!  Looking ahead to the upcoming month or two can assist you in "revving up" for your holiday activities.  Set aside specific days for shopping, baking, visiting friends and other activities.
Learn to say no. There are only 24 hours in a day.  When we say yes to everything, we often cut in corners that are most important to our health – restful sleep!!  If you must, prioritize your relationships so that you are able to say yes to those who are most important to you and no to acquaintances or others.
Don't abandon healthy habits.  If we are truly honest with ourselves, our healthy lifestyle is one of the best gifts to ourselves and our families.  If we have opportunities to maintain our best health, why not strive for that goal.  Some of these healthy habits are:

Proper rest & relaxation
Proper nutrition
Adequate exercise
Optimal mental, emotional, and spiritual health
A nervous system free of interference

Seek professional help if you need it. Despite your best efforts, you may find yourself feeling persistently sad or anxious, plagued by physical complaints, unable to sleep, irritable and hopeless, and unable to face routine chores. Chiropractic care is known to help all of these issues!
Don't  get overwhelmend by holiday stress.  Learn to recognize your holiday triggers – financial pressures, personal demands or even a pain in your neck.  With a little planning, a great adjustment, and some positive thinking, you can find peace and joy during the holidays.